At the end of February, I attended my first ever writers' retreat. I joined six other writers in a large house on the edge of the Brecon Beacons for three days of intensive writing and discussion.
The organisers of the event were Jo and Roz from MeddwlCoed. A couple of years ago, they upped sticks from Bristol with the idea of living a greener, more sustainable life on a smallholding in South Wales. The writing retreats form part of their long-term plan to be more or less self-sufficient.
You can read more about MeddwlCoed (the team, the farm, the animals and their vision for the future) on their blog here – MeddwlCoed.
This writing retreat was their first; a trial run with authors they already knew fairly well (Jo was my line editor for "Mime" and we've known each other for years through BristolCon and North Bristol Writers).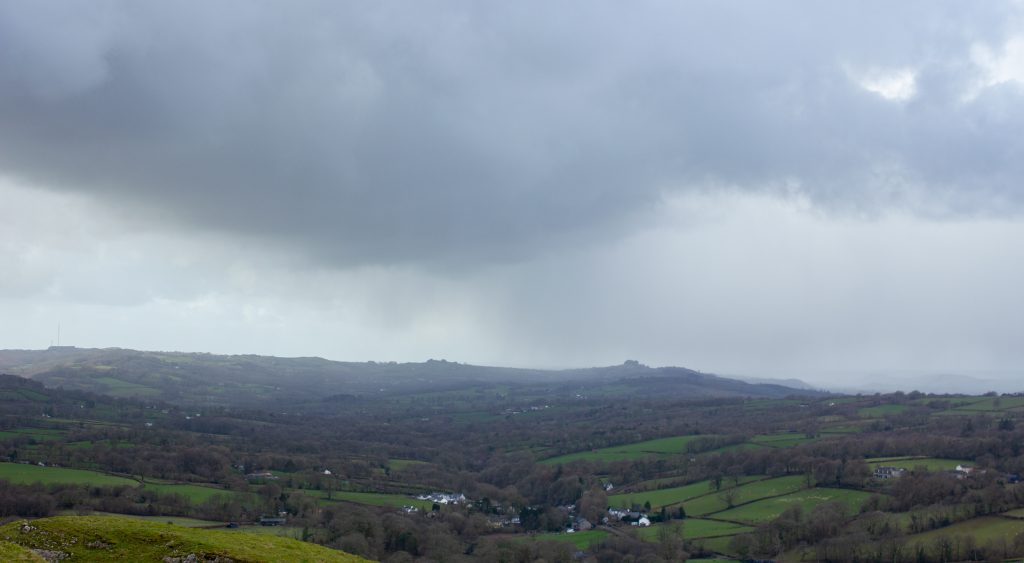 Ultimately they hope to offer accommodation on the farm itself, but that's some way off and winters in Wales are… wet. Very wet. So this trial retreat was run from a house in nearby Llandybie.
There was no upfront plan of how the retreat would work. We were all excited to make it up as we went along. The writers were coming from as far afield as France, so Friday was mostly spent travelling. In the spirit of Meddwlcoed's environmental mission, we all tried to car share or use public transport, but the dreadful weather conspired to keep us on the road for longer than planned.
By around 6:30 pm everyone was at the house and Jo and Roz had dinner on.
We all gathered around the massive dining table to introduce ourselves and discuss what we wanted from the retreat. As we were all fairly accomplished writers, and all had fairly varied goals, we decided on an informal approach where Jo and Roz as facilitators would be available to talk things through or provide feedback on an ad-hoc basis, rather than running structured workshops.
My goal for the weekend was to get "unstuck" on my current WIP, "Hunters". I'd gotten bogged down in the second half of the middle, with no clear idea how to get to the end. Part of my problem was a lack of confidence writing a new subplot antagonist whose motivation I didn't fully understand.
During the Friday evening, we had a good chat about antagonists in general and my character specifically. Based on that, I decided my ideas for the antagonist weren't as problematic as I'd thought, my issue was more how to integrate them into the story. My new solution was to focus on the main plot with the idea of retrofitting the subplot later on.
With that new plan in mind, I spent most of Saturday writing new words. 4500 words to be precise, which is the most I've written in a single day for some time. Working through those scenes helped me solidify a direction for more scenes too, so I also spent quite a bit of time plotting out the remainder of the book.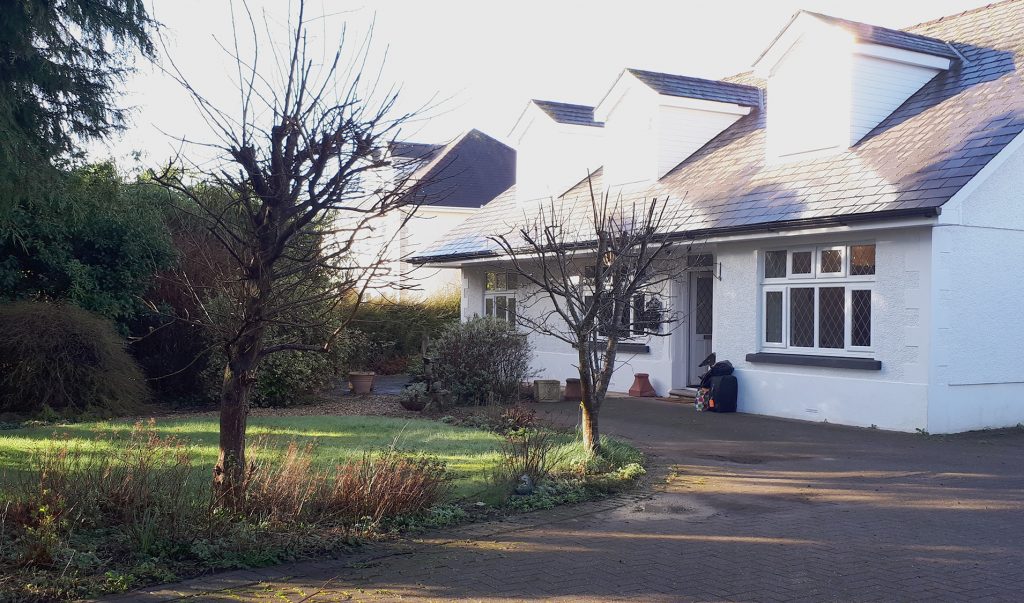 The atmosphere in the house was commonly one of companionable silence. Everyone found a space where they were comfortable working, safe in the knowledge they weren't being anti-social because everyone was doing the same. I started at the dining table but eventually gravitated to the conservatory with its underfloor heating and advantageous view of the varied precipitation Wales had to offer (seriously, we had rain, sleet, small hail, giant hail, snow, everything!). We occasionally surfaced and made pots of tea for everyone and checked in with a "how are you getting on?".
Jo and Roz popped in and out as there were chores to be done on the farm; chickens and ducks to feed, horses to re-locate (apparently that's a common issue). Much of our social time was spent listening to epic tales of farm life (that time when the draught horse jumped a farm gate in full harness, and how they got swindled by a nine-year-old quail pedlar).
Some of the writers took trips to the farm but I was sans wellies and decided I was in a groove with my writing. There will be other opportunities as I definitely intend to return for another retreat. Heather, another of the MeddlwCoed team was around to provide reflexology and massage treatments, and the MeddwlCoed canine contingent was represented by lurcher, Lyra and collie, Angel, who offered cuddles and companionship to anyone they could.
Jo and Roz handled the lunches and the writers shared the task of cooking dinners for everyone in the evening.
On Sunday, St David's Day, a few of us went on a mini adventure to nearby Carreg Cennan Castle on the edge of the Brecon Beacons. It's a fantastic ruin with plenty of nooks and crannies to explore and a natural cave, which delves into the underlying rock. Wales added some extra flair with dramatic hail storms and wind, interspersed with bright sunshine.
After we'd returned from the castle and warmed up with a bowl of Roz's delicious apple-cabbage stew (made with kale grown at Nantymeillion, the MeddwlCoed farm), we joined those who'd remained behind for more relaxed but serious writing. Jo and Roz also ran their first hot-tub critique session with one of the writers, which we all decided is a great invention and should be rolled out worldwide.  
By the end of the day I'd upped my word count to around 7000 and I had a complete outline to take me to the end of the book. Take that, writer's block!
We enjoyed a relaxed evening chatting about all things writing and publishing and finally turned in for the night.
On Monday morning there was time for another quick round table chat about what we'd achieved. Everyone had met some aspect of their goals and was generally satisfied with the burst of productivity the retreat had facilitated. It was unanimously agreed that we should do this again sometime.
If you'd like to know more about the retreats, reach out to Jo and Roz through their retreat Facebook Group or read on to hear what some of the other participants had to say…  
---
Over the winter I'd dropped out of the habit of regular writing for a few different reasons and this was the perfect opportunity to reconnect with my writing mojo, and on the back of that to get some proper immersion into a short story I was making much slower progress on than I would like. |
Read more...
I mostly wanted to see if I could just crank the handle and have words come out in a pleasing order. I've also been spectacularly impressed that Roz & Jo and the rest of the tribe/cult actually went off and did something many people talk about, and I guess this was an obvious way that I could lend some support. |
Read more...
I'm glad modern keyboards aren't totally silent, it actually makes a difference to hear other people bashing away...and knowing they can hear when I'm not...do I actually think people are judging me because I'm not typing? Probably not, but I am. |
Read more...
I really liked the idea of spending an entire weekend surrounded by wonderful writers, as everyone knows writing can be very isolating. I was also hoping to get some advice on the hugely daunting task of restructuring and editing my young adult fantasy novel. |
Read more...
What was useful about the retreat was being with a group of writers who were all working - this was pretty inspiring. It also meant that we could have long and involved conversations about e.g. setting, character motivation, structure & POV (among other topics!) |
Read more...